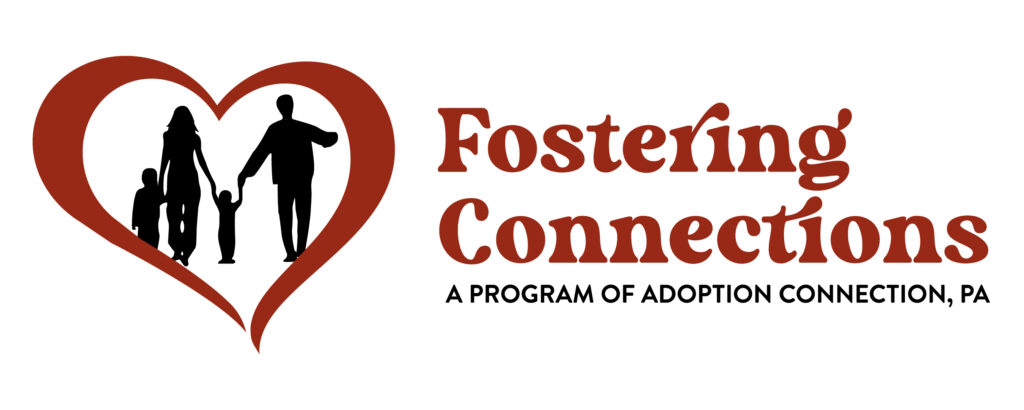 Every youth deserves at least one person who unequivocally adores them! Someone who is there for them unconditionally, to support them in difficult times, to lift them up when they fall, and to guide them when they make a wrong turn! For the over 400,000 children who are currently in the foster care system nationwide, that usually has not been the case. By sharing your life, family, and your home with an abused and/or neglected child or teen, you can truly change the course of their lives. By becoming a foster parent you can teach them to trust and help to rebuild the brokenness of their heart. You can teach them to love others and themselves.
Licensed by the Commonwealth of Pennsylvania and an affiliate of the Statewide Adoption Network (SWAN), Fostering Connections is a foster care program of ACPA. Fostering Connections provides guidance, support and direct services to families and children who are engaged in the foster care system.  Our goal is to help children and families navigate the often confusing and emotional journey of foster care. If you are considering fostering or fostering to adopt, let ACPA's Fostering Connections program assist you.  There are thousands of children who are in need of a family to commit to them unconditionally.  Let ACPA provide you with insight, advocacy and support as you choose to transform the life of a child. Services that are available through Fostering Connections include:
Family Training & Support

Foster Family Certification

Concurrent Planning

Case Management

Advocacy

Family Profile (approval document)

Support Groups

Court Appearances
Eligibility requirements to become a foster or foster to adopt parent!
At least 21 years of age

Good financial standing

Pass background and clearances (Criminal, Child Abuse, FBI)

Approval document
 Getting started:
Complete a FREE orientation with the Executive Director

Complete an application

Complete the necessary paperwork – includes FBI, PA State Criminal and Child Abuse clearances, references, financial statement, employment verification, Home Safety questionnaire, Physical Exam (good health and free from communicable disease), Personal health history, 12 page biographical questionnaire which helps us get to know the family better –questions address education, work history, marriage, interaction with children, family dynamics, Birth certificates, Marriage license, Driver's license, Car and home owners insurance

Complete required training
If you are interested in learning more about fostering or fostering to adopt, please complete the form below or reach out to us at 724-371-0671.  Someone will get back to you as soon as possible to schedule an orientation and/or answer any questions you may have!